Bookfessional: What Booklovers Want for Christmas/Hanukkah/Winter Solstice/Festivus, etc.
Happy December, Rabid Readers!
It's that time of year again. The time that our loved ones demand gift ideas while steadfastly refusing to buy us books, "b/c you already have so many."
Do you draw a blank when you can't just say, "books"? Do you know someone in desperate need of direction?
THIS IS THE POST FOR YOU. *grins cheekily*
***ALL IMAGES LINK BACK TO THEIR ORIGINAL SALE PAGE***
You're welcome.
1. Clothing that proclaims our bookish affinities.
The options are limitless. And right now they're almost ALL ON SALE.
Look Human is one of my favorite sites for graphic tanks and sweatshirts. It's extremely current—scroll through just the first few pages of "New" anything and you'll find everything from we-hate-trump to Stranger Things-themed Christmas paraphernalia.
SOCKS. Who doesn't love socks? And these socks are the besssssst.
And for those of you who prefer a more classic approach to your bookish declarations, we have Out of Print:
But not too classic, b/c there's awesome HARRY POTTER stuff too. ALSO, I have a limited edition Red Rising tee shirt that I wouldn't trade for love or money, so yeah . . . Out of Print is definitely worth a looksy.
2. Favorite Character Inspired Candles.
YES, really.
The market for this sort of thing is huge, b/c like socks, everyone loves candles, and if you have the option of getting one (or twenty) named after a best loved heroine OR vanilla, which would you prefer? Hmm??
These are a few of my favorites from two different vendors on ETSY:
I first heard of Jeni's through Chuck Wendig, and it is AMAZING, so I'm shamelessly stealing it.
Why?
B/c books break our hearts sometimes, and ice cream helps. Regular, everyday ice cream helps. Jeni's . . . Jeni's goes a long way to making you not care b/c food coma. And with a $10 flat rate for shipping, it's definitely an extravagance, but it's not OTT ridiculous.
ALSO, my local Fresh Market carries a limited selection, so if you're lucky, you can avoid shipping altogether.
My favorite flavor I can get locally is Brambleberry Crisp, but if I'm going all out, I want Lemon & Blueberries Buttermilk Frozen Yogurt, and before you say: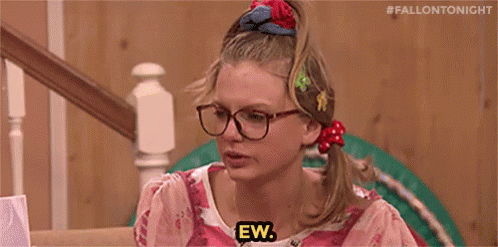 I don't even like frozen yogurt. Jeni's is the exception. Always.
4. Concert Tickets.
B/c as much as we love to hole up with a book and a blanket, we do occasionally need to breathe outside air . . . Not that the air in concert venues is particularly great, but whatever, socialization is good.
For example, BFF and I are going to see Neko Case in January.
5. The book we won't buy for ourselves.
Like the beautiful illustrated versions of HARRY POTTER or FANTASTIC BEASTS AND WHERE TO FIND THEM.
Or if you're into graphic novels, the deluxe edition of your favorite series:
And this, dear friends, is merely the tip of the iceberg. If I were to enumerate ALL THE THINGS that are bookishly wonderful and gift-worthy, I'd be here . . . way too long.
What do you guys think? Did I miss anything? What's at the top of your wish list?
Related Posts