Bookfessional: Reader Quirks
Any time we do anything on a regular basis, we develop habits. Constantly misplace your keys? Put a key bowl on the bookshelf by the front door. Husband devours your favorite snack b/c it's there? Put it on a different shelf (b/c if it's not where it's "supposed" to be, it doesn't exist).
But when the regular thing is something you love, the default for what you do in your free time, those habits become less pragmatic and more . . . quirky.
Beloved series coming to an end? Procrastinate reading the last book. Or bookish separation anxiety, as I like to call it.
That's probably my biggest reader quirk. It's less common than others, b/c "you love it, how can you not read it?"
I KNOW.
But if I read it, then it's over.
And if it's over . . . *wails*
The worst example of this is Robert Jordan's Wheel of Time. You've may have seen several one of the ELEVEN reviews I've posted so far, but what most of you don't know is that I've read the first eight or nine books half a dozen times. After that the number of rerererereads diminishes to the number of rereads preceding new installments. For example, I've only read #12 and #13 once.
That last installment, though?
NOPE.
Not yet, anyway. But that's what this most recent reread is about. And b/c I scheduled an over a yearlong buddy read with my BB&B peeps on Goodreads, I'm cautiously hopeful that I'll finish this time. B/c SUPPORT SYSTEM.
Did I just admit to orchestrating a fourteen-month group read of over 12k pages on the off chance that I might not chicken out of reading the final installment (again), if I'm not by myself?
Maybe . . .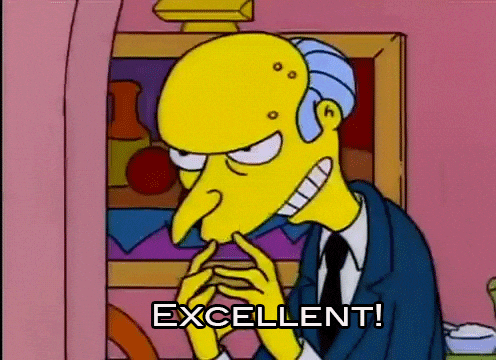 But that's only the beginning of my bookish insanity.
I've also been known to:
1. Buy entire series as they're released without ever actually reading them.
I've gotten better about this b/c, seriously, there's only so many books I can fit in the designated book areas of my house—Hubs gets cranky when they start to line the hallways in waist-high stacks. #iknowthisfromexperience
2. Rererereread my favorite books just b/c.
Especially when I have a multitude of shiny new books waiting to be read. The usual suspects are Beginnings by Kelley Armstrong, The Witch of Blackbird Pond by Elizabeth George Speare, Uprooted (my most recent addition to list, though I suspect Nevernight by Jay Kristoff will also be a joiner), or almost anything by Kristen Ashley.
3. Arbitrarily assign accents to characters.
I'm not talking about giving a cockney accent to a street rat, or hearing Lumiere, if someone is French. I'm talking about noticing that some guy not-from-Louisiana-nevermind-Creole is speaking with a Cajun accent in my head.
I do all these things and many more.
But what about you? Do you hear random accents in your head? Do you take a vacation day when your favorite author releases a new book? What are your bookish quirks?
Related Posts