Bookfessional: Classics I Have Not Read
My constantly expanding to-be-read list gets more ridiculous by the day, but I don't usually think of it in terms of the classics. In fact, any time I get a book that isn't a new release, if it's a priority, I try to remember to shelve it as an "ASAP" book on Goodreads, otherwise it'll get lost in the chaos.
So trying to squeeze in a book I never got around to reading when I was younger . . .?
It rarely even occurs to me.
As a result, there are a few surprising (and not-so-surprising) gaps on my "read" shelf. Some of them have been passed over for no specific reason, while others . . . *flares nostrils* . . . #nothappening
I KNOW.
But I doubt I'll ever read it b/c SANDWORMS. *edvard munch face*
Really, I have no idea how I missed this one. My only excuse is that my dad and my grandmother (the readers in my immediate family) were more fantasy-oriented, so it wasn't in their wheelhouse.
When I was a kid, if one of them didn't recommend it, I didn't read it unless I stumbled it over it in the library, which clearly didn't happen with ENDER'S GAME.
No good reason for skipping this one, but I definitely want to get to it one day, if for no other reason than this: THE POTATO APOCALYPSE.
While I never actually read this one, I kind of feel like I did . . .
I had open-heart surgery when I was five—it was corrective, and I'm totally fine now—and while I was in intensive care, there was one TV and one VCR that got rolled around on a cart, and there was one movie, and yes, that movie was THE LAST UNICORN.
I was there for several days, so I watched that movie a dozen or more times.
Totally doesn't count, I know, but like I said, I feel like I've read it.
Too weird.
I know I've probably horrified many of you, but I could never make it more than a few chapters before losing interest. *shrugs awkwardly*
This one scares me . . .
That is all.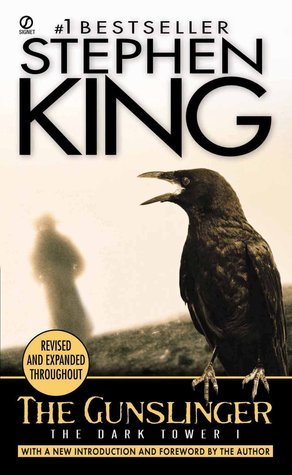 I made the mistake of reading a one of King's short story collections when I was like twelve, and to this day, I can't fall asleep if the closet door is open.
I know this is completely different, but I DON'T CARE. #kingismyboogieman
Anytime a book's major selling point is that it's funny, I can't work up any enthusiasm, so this is another one that I'll probably never read.
If it helps, I don't like Jasper Fforde or Douglas Adams either.
This one is a huge regret.
Not only have I not read THE BFG, I've never read ANY of Dahl's books. And as an adult, I'm afraid that ship has sailed. Like my bff who watched The Princess Bride for the first time about a year ago and thought it was stupid. *wails*
A lot of my fear in regards to THE BFG stems from my attempts to read HOWL'S MOVING CASTLE.
For whatever reason, it too was skipped when I was a child, and the few times I've attempted to read it since then have been unsuccessful.
And ten is a good number, so I'll stop there. BUT. There are more. LOTS more. Maybe I should make a New Year's resolution or something . . .
What are some SFF classics you haven't read. Do you think you ever will? Do you want to or are you over it?
Related Posts