First of all, I want to say, it's not that I've had particularly bad luck with books these last few weeks, it's that I haven't had any luck at all—I haven't read a new book in weeks (I know, GASP!!)—so I've been making good use of the time by cleaning up my iPad of various duds that are still lingering on my dock, never to be finished.
It's hard to say which was the most disappointing, b/c I had high hopes for all of them, but I can say that THE SHADOW QUEEN by C.J. Redwine was probably the worst overall, so I'll start with that one.
DNF at 15%.
After a prologue that with few exceptions felt like it could've been copied from the Snow and Regina plot thread from Once Upon A Time (the early version, before things got complicated with back stories), the first chapter began in what felt like the opening sequence of every bad horror movie ever.
Then came a series of stock characters, and, really . . . making a race of dragons flat is an accomplishment that no author should ever attempt to replicate.
Booooooo.
And so, disappointed and bored, I quit.
Was this review helpful to you? If so, please consider liking it on Goodreads!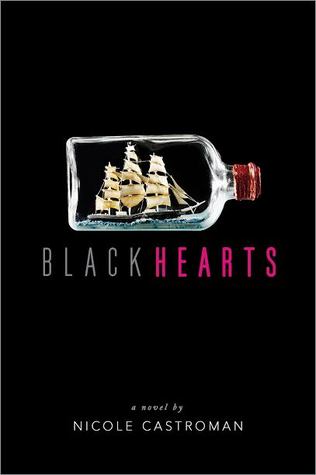 DNF at 33%.
Two words: half-fantasy.
But this time, it was even worse than the usual disappointment that comes from a "fantasy" sans magic, b/c at 33%, it was also a story marketed as being about pirates, WITHOUT ANY PIRATES.
Oh, you could see where it was going, but it would've been more truthful to call this one a fictionalized account of the events that led to Blackbeard becoming Blackbeard.
Bad form.
Was this review helpful to you? If so, please consider liking it on Goodreads!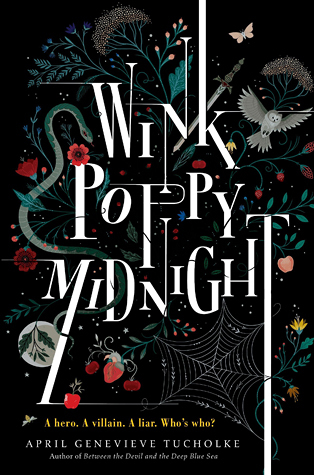 DNF at 46%.
This one, I was almost positive I would LOVE, based on the teaser chapters I read on NetGalley, but when I actually got ahold of the whole book, after those first couple of exciting chapters . . . Blah.
Poppy was nuts in that sad, poor, little rich girl way, Wink was nuts in that eccentric, weird family/family secrets kinds of way, and Midnight was just trying to keep his head above water, caught between them.
The common denominator between the two girls was Wink's older brother, with whom Poppy was (is?) obsessed, and, to my mind, Wink's oddness started to take on a The Perks of Being a Wallflower feel, so I started wondering if Brother was more sinister then he was being painted in the girls' recollections . . .
BUT.
I couldn't bring myself to care enough to keep reading and find out, b/c the meandering, seemingly nonsensical path we were taken on, presumably to get to the truth, was . . . Blah.
But probably the most beautiful book cover of the year. I'll have to remember to add it to my "cover-is-a-lie" bookshelf on Goodreads.
Of the three, I might at some point in the future attempt to read WINK POPPY MIDNIGHT again. There's a part of me that still hopes it was an unfortunate casualty of my recent book-funkiness . . . But the other two . . . MEH. MEH x500.
Was this review helpful to you? If so, please consider liking it on Goodreads!
Related Posts