Fairytale Come Alive

by Kristen Ashley
Series: Ghosts and Reincarnation #4
Published by Indie
Published on: November 22 2011
Genres: Paranormal Romance
Pages: 413
Format: eBook
Source: Purchased

Amazon
|
Kobo
|
B&N
 |
GoodReads
In Isabella Austin Evangelista's life miracles never happen… she knows she's destined to be the princess who's stuck in the middle of a fairytale where there will be no happily ever after.

Once upon a time, Prentice Cameron loved Isabella Austin until he discovered she was a spoiled, rich girl who spent her summers toying with his heart.

Life led Prentice to his own fairytale, the love of the full-of-life Fiona Sawyer. That being so, that fairytale was torn away when Fiona died of a brain tumor leaving Prentice with a house to keep clean, piles of laundry to be done, a business to run and two children who were getting tired of takeaway.

But Isabella comes back to Prentice's tiny fishing town and she sweeps into his children's lives like a beautiful, well-dressed fairy godmother who bakes exquisite chocolate cakes and gives the perfect manicure to six year old girls. Then Prentice finds out Isabella's soul destroying secrets, secrets that explain why she left him so many years ago.

Fiona, stuck in her village and forced to haunt her family and watch Prentice and Isabella's crazy dance, finds the impossible happening. She's cheering for Bella and Prentice to rekindle their love. Then she finds out why she's caught in her heartbreaking haunting and discovers she must embrace her magic and keep Bella safe or Bella's fairytale will never come true.
The story: Isabella Austen and Prentice Cameron fell in love over the course of the two summers she spent vacationing in Scotland while on break from uni. The second summer, Prentice asked Elle to marry him. She said yes. They were deliriously happy, young, and prepared to spend the rest of their lives together.
And that's when everything goes to shit.
Twenty years later . . .
Bella is back in Scotland for her best friend's wedding . . . Her best friend who is marrying Prentice's best friend.
EEP is correct.
And through the meddlesome maneuverings of said best friend, Bella winds up staying in Prentice's guest suite for the duration of her visit.
Can you see where this is going?
BUT.
This is no simple tale of unrequited love. FAIRYTALE COME ALIVE is KA in full bloom. It includes (but is not limited to):
1. Mikey: the best sassy gay friend to ever sassy gay friend.
2. Sally and Jason: the adorable(y heartbreaking) children of widowed
3. Prentice: the rugged, intelligent, HAWT Scotsman who could never quite bring himself to hate
4. (B)Elle(a): the horrifically broken, beautiful, kind, trust-funded media darling who is so terribly alone.
And that, my friends, is merely the tip of the iceberg.
I loved this book for a lot of reasons. I've always been a sucker for reunited lovers, and Elle and Prentice are perfectly fashioned for each other, but not in a plastic, jigsaw puzzle kind of way.
With KA, it flowers naturally, their combined perfection the result of years and years of tempering. And lest you forget, tempering is the process by which metal is strengthened by heating, cooling, and banging on it, so it won't snap the first time it's used in combat.
Useful . . . but extremely painful if you're a person rather than a piece of steel.
So they deserve their happy ending, you desperately want them to get their happy ending, their fairytale come alive.
Beyond the fabulous cast of characters and the tug-on-your-heartstrings plot, there's also a healthy dose of KA sparkle: you know when you were a kid (or even an adult) and someone did some awful thing to you (b/c people SUCK), and you sat around, wasting entire afternoons, lovingly crafting scenarios of revenge and vindication?
*arches eyebrow* Don't act like you didn't do it too.
Whether it was as simple as replaying a confrontation so you always had the perfect comeback, or as elaborate as orchestrating your ex's discovery that you've moved on to better (bigger?) things, we've ALL done it.
But KA has turned it into an art form, and she uses it for plot points.
View Spoiler »
On the front was a photo of Laurent and his strumpet, a bright yellow jagged line separating them, an announcement above them stating, "It's over!"
In the bottom corner there was a photo of Bella and Prentice snogging.
Actually snogging.
Not a peck on the lips but a full on snog.
The small title by their photo said, "While Isabella Lives Happily Ever After".

« Hide Spoiler
It's bloody fantastic. And when it happens, you cannot help but shriek your vicarious glee that ELLE GOT HER'S BACK! YAASSS!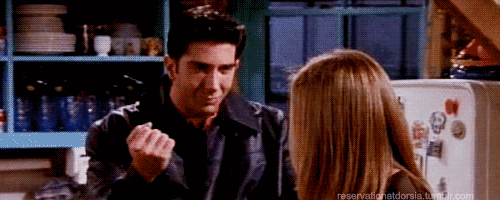 It's the logical thing to do and you are oh-so-happy to do it.
So yeah. Awesome characters, awesome scenario, awesome comeuppance for nasty little fellows . . . KA is awesome, and FAIRYTALE COME ALIVE is by far my favorite installment of her GHOSTS AND REINCARNATION series. You should read it. Highly recommended.
Ghosts and Reincarnation:
Was this review helpful to you? If so, please consider voting for it on Amazon or like it on Goodreads!
Related Posts