Good morning! I'd like to welcome indie author, Lashell Collins, for the third time here at Rabid Reads. The latest installment in her LUNAR FALLS series just hit shelves last week, and all three books are currently on sale, so make sure you snatch 'em up—after reading my review of course. 🙂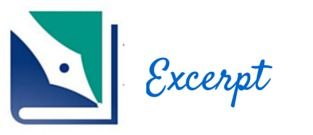 He placed a hand behind her right knee, prompting her to raise it, allowing him to glide the sponge over the length of her leg and down her foot. Then he repeated the process with the other leg, and Carly couldn't help the squirm of delight when she suddenly felt the sponge hit the apex of her thighs. And when she felt his fingers running slowly through the folds of her sex a soft gasp parted her lips. The lengthy moan that followed was inevitable.

Gabe let his fingers linger as he enjoyed the sight of her slightly writhing soap-covered body and the expression of desire and longing on her lovely face. He smiled as he watched her, feeling the need to adjust his kneeling position as his manhood took notice and his pants became uncomfortably tight. Turning her on hadn't been his intention, but this little exercise had suddenly grown a lot more fun and interesting. Slowly, he inserted one long finger into her creamy depths and began a rhythmic circular motion. He felt her spasm around his finger almost immediately, and she called out, gripping his arm with one hand and the side of the tub with the other when she climaxed.

For Carly, it was over all too soon, but she couldn't help it. She had been so worked up from the sensual feel of his hands all over her body and the way he looked at her, the things he had said in her mind. There was no way she could have contained the small fire that had been building inside her for one more minute.

As she sat panting softly in the water he wrung the sponge out over her torso and her arms, slowly rinsing the soap off her skin. When he was done, he leaned in close and kissed her lips, letting his tongue play over them in a sweet tease before delving in and tasting her. Then he stood up and turned toward the vanity for a towel. He dried off his arms and hands and placed the towel on a stool within her reach. Then he picked up his shirt and pulled it over his head as she watched him.

"You're leaving?" she asked telepathically when he moved toward the door.

Gabe stopped and turned back around to face her. He was wearing a cocky satisfied smile on his face, and Carly recognized that he felt very pleased with himself.

"I'll see you in the woods underneath the Moon," he thought at her with a sexy smile on his lips. "Don't keep me waiting. I am anxious to show you off."

He left the bathroom then, and a few seconds later Carly heard the door to the bedroom close and he was gone. She let out a long breath and then smiled as she looked around the bathroom and thought of him. She couldn't believe he had done this for her. She wasn't entirely certain what his motives had been, but it was the sweetest, most thoughtful gesture, and she loved him for it.

She spent a few minutes just lounging in the tub and feeling more relaxed than she had in weeks. Then she rinsed off all the lingering soap and the rose petals and carefully grabbed the towel as she stood up to exit the bath.

She stood at the vanity as she dried off and caught a glimpse of herself in the mirror. Gabe had called her beautiful just a little while ago. He said he was proud and anxious to show her off to the pack. And for some reason that she didn't fully understand, those words had gone a long way to easing the crazy fear and anxiety she had been feeling about tonight. To know that he was proud of her and that he couldn't wait for the entire Moon Hunter community to meet her. And earlier, Henry had said that the people felt she was trying to make an effort to embrace their culture and fit in. He said she had earned their respect by agreeing to this public ceremony.

She took a deep breath as she thought about it all. She could do this. She would do this, for Gabe. But also for the packs. If this is what it took for the Moon Hunter community to accept her as one of their own … she could do this, easy.
Well. Maybe not so easy. But she would get through it.

She left the bathroom and ventured over to the dressing table in the corner of the bedroom and opened up the small overnight bag she had carried her things here in. Then she pulled out a bottle of her favorite lotion and began to moisturize her whole body. If she was going to go parading around her new pack in her birthday suit, she wanted that suit to look flawless.

She spent several minutes distressing over whether or not she should trim the hair on a certain area of her anatomy. Did female werewolves do that kind of thing? Were male werewolves into that or did they prefer a more natural look? Gabe had never said one way or the other, and he had never seemed to mind the action she had going on down there.

This isn't about sex for them, Carly!

She rolled her eyes and looked up at the ceiling for a second. This wasn't about sex. She had to remember that. And it struck her as sort of interesting as she thought about it. For humans, being naked always had a sexual connotation to it in nearly every circumstance, but especially when it was done in public. But for Moon Hunters, it was different. Getting naked in a communal setting for them was always solely about their spiritual connection to the Moon, and nothing else. It was a distinction that she needed to remember and take to heart.
[author] [author_image timthumb='on']http://rabidreads.ca/wp-content/uploads/2014/10/Lashell-Collins.jpg[/author_image] [author_info]
Author Bio
Lashell Collins is an American author of romantic suspense, contemporary and paranormal romance. She spent the last twenty years of her life working in veterinary clinics and garden centers in her home state of Ohio, and is now living her dream of writing full-time. When she's not busy tapping away on her laptop and living vicariously through her characters, she can usually be found watching TV, rocking out to Slash, stuffing her face full of Chinese food, or riding on the back of her husband's Harley-Davidson. Give her a shout, she loves to hear from readers!
Website | Facebook | Twitter | Amazon | GoodReads | Pinterest
[/author_info] [/author]
Trailer
My Review



Redemption of Lunar Falls

by Lashell Collins
Series: Lunar Falls #3
Published by Indie
Published on: May 5, 2015
Genres: Paranormal Romance, Werewolves
Format: eARC
Source: Tour

Carly Tipton's life has been turned upside down since she moved to Lunar Falls. She came looking to start a new life for herself, but nothing prepared her for the adventure that awaited her in the mysterious little town. A place where werewolves not only walk among the humans, hidden in plain sight, but where the roots of her own family tree are deeply entwined with the noble creatures. And when she and her mate, Gabe, are declared the answer to an ancient Moon Hunter prophecy, Carly finds herself wondering if the secrets and lies of Lunar Falls will ever end.

Gabe Masters is an Alpha on a mission – to re-educate his people in the ancient ways of the imprinting and abolish the purity movement, all while getting the five packs to accept his new human mate as one of their own. Easy, right? Until shifting alliances and a small faction of wolves join forces with the cat shifters in a last-ditch effort to overthrow Gabe's authority before his and Carly's wedding. A vicious battle ensues as Gabe leads his men (and women) against the rebellion. But can he defeat them in time to keep Carly safe?

Redemption of Lunar Falls is the third and final book of an adult sexy shifter romance trilogy.
Third in this trilogy, Redemption of Lunar Falls wound up the series nicely, and although it started out a bit slow, it ended up being a really good read. If you plan on reading this series, you probably should be aware that there will be spoilers in this review.

Things in Lunar Falls really came to a head in the last installment, Lies of Lunar Falls. But then in a town like Lunar Falls, where a good portion of the population are wolf shifters called Moon Hunters, things do tend to come to a head. That's because people are dying at the hands of big cat shifters called, Katjie. The Katjie are not from the area, and have no reason to be anywhere near the wolves territory. It can only mean they have an agenda. It's up to the sheriff of the town, Gabe, and his men, to literally sniff them out and find out what they want. Gabe is also the Grand Master of the five packs of Ohio. Carly is Gabe's wife and new veterinarian in town. She is pregnant and planning both her bonding to Gabe ceremony and her human wedding-to appease her non-Moon Hunter family and friends.

The main characters in this trilogy have always been Carly and Gabe. The reader has watched them bond and fall in love, move in together, and now they are going to be parents. On top of all that, Carly has found out that not only is she a quarter Moon Hunter, but that she is starting to display Moon Hunter abilities. They have also realized that they are part of an old prophecy that they are the couple that would change the course of the Moon Hunters lives for the better. Some of the Moon Hunters are very skeptical of that, and are willing to fight against them.

Throughout these books, the theme of arranged marriage between wolves to keep the purity of the race, versus bonding with a true mate, regardless of the heritage of each, has been an ongoing struggle for the Moon Hunters. Since Carly is not a full blooded Moon Hunter, by the rules in place, Gabe shouldn't be able to bond with her. Carly and Gabe have made it their mission to change the rules.

These books have featured not only a good romance, but also pack politics, violence, and sometimes heartbreaking re-tellings of what happens when a Moon Hunter has bonded with someone that is not their true mate. There are lots of couples to root for, and some that it's too late for. I found the characters to be all well realized by the author, and ended up caring about a good many of them. I have completely enjoyed these reads as they were well written and had a unique premise. I would highly recommend this trilogy to all adult paranormal romance readers that want more than just a romantic(and pretty sexy)story.


Lunar Falls Series


My Review


My Review
a Rafflecopter giveaway

Related Posts