Fiction Police
Another MASSIVE batch for you guys with surprisingly few true stinkers. I have to say I'm impressed with the covers coming at us from a lot of indie authors recently—even if I'm not a huge fan of the end result, the overall quality is on par with most traditionally published books. *tips hat*
~The Good~
That which I found to be awesome: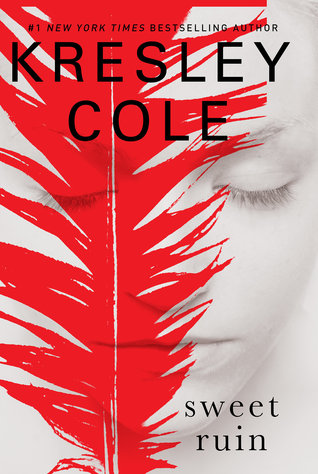 Hellooooo, pretteh new IMMORTAILS AFTER DARK cover! I don't know about you guys, but I am LOVING Cole's new look. Most of you have probably already seen the updates on IAD #1 – 3, but they recently updated 4 and 5 as well. This one fits nicely, but more importantly it keeps the series firmly steered away from the standard cornball PNR covers. WOOT.
Umm . . . that's a harness on that MONSTER bird. Maybe I'm a geek, but if it's big enough for a human to ride and it FLIES, I am there. With bells. B/c hopefully Giant Flying Creature will know not to eat the noisy human. *crosses fingers*
I'm pretty sure this is a straight-up thriller (as in no paranormal elements), but I DON'T CARE. B/c Kelley Armstrong. Plus it's awesome. So there.
It's cool; I like it.
This one is pretty much exactly what I think a sci-fi cover should look like. Cool-looking high tech armor, cool-looking high tech weapons, and glorious SPACE in the background. LOVE it.
~The Meh~
That which I found to be mediocre:
This one irritates me. Look at that background. There are at least two moons, one of them ENORMOUS and hovering over the skyscrapers that are made smaller by comparison. The blues are gorgeous, and it looks like there might be a garden down there, too (can't be sure b/c couldn't find a bigger image than this one). And then there's Girl. Girl in a BORING white dress with too-long sleeves. The looking to the side wistfully is kind of trite, but I can handle it, and her hair contraption looks interesting, but ALL OF IT is overshadowed by that dull-as-sackcloth dress. Such a waste of a fantastic sci-fi world background.
If it wasn't for the smoke (or whatever it is) drifting up Dollface's . . . face . . . that looks more like a preschooler got ahold of a crayola marker than actual smoke, this one would have gotten top marks. I love the contrast, and it's a thoroughly impressive cover for an indie book.
I get this one. Deep as in water, scarlet as in blood. Makes sense. I'm just not thrilled with the execution. (<------HA! I hope that doesn't turn out to be ironic. These are vampires we're talking about after all.) Also, it looks like she may have rolled around in the mud before being tossed in the water.
The font is my only issue with this one. Otherwise, I think it's great.
This one isn't bad either, I'm just not sure about the surplus of lightning in comparison to the few measly drops of blood when this is supposed to be a "blood" storm.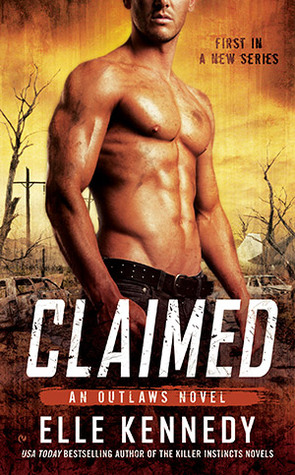 Hot shirtless guy in the middle of a wasteland . . . b/c that's never been done before . . .
As excited as I am about a new book from Sandy Williams, Girly looks like she's wearing an electrified tracksuit.
~The Ugly~
That which I found to be hideous and/or silly:
I am reminded of those Lisa Frank school supplies that used to be so popular. It's true that these colors aren't quite as bright, but the combination of pink, purple, gold, and teal is just as offensive to mine eyes as what presumably inspired it.
Ugh. You're too old to still be playing dress up in Mummy's old things, but you should wait a few years before your next attempt at a pseudo sultry pose. Also, someone get me some scissors so I can get rid of that hideous bow. "Which one?" you ask. Excellent question, b/c there are several, but it's the one on the bodice I'm feeling compelled to remove. The others . . . sometimes you have to pick your battles.
1. I don't care if you're a fairy, orange and pink still clash.
2. This cover doesn't inspire thoughts of Fae, it inspires thoughts of some kind of tribal people.
3. As far as tribal tattoos go, those are lame.
4. Sweetheart, your dress appears to be falling off. You should do something about that.
I have this thing about bats . . . I BLOODY hate them. Tiny, flying amalgamations of insect and rodent that shriek and travel in hordes . . . like minions of HELL. o.O So this one gets hatred on principle. #sorrynotsorry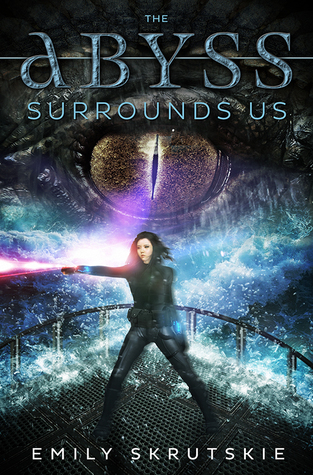 There is entirely too much going on here. Dollface looks like she on the deck of a ship that's about to be flooded, but she's facing AWAY from the source of the problem (the HEP big SEA MONSTER . . . kind of hard to ignore, but apparently not impossible), firing some kind of laser that is more than likely about to lose it's effectiveness (b/c WATER). Also, that's a really stupid title: abyss
noun
1. a deep, immeasurable space, gulf, or cavity; vast chasm.
2. anything profound, unfathomable, or infinite: the abyss of time.
3. a. the primal chaos before Creation.
b. the infernal regions; hell.
c. a subterranean ocean.
The only way for an abyss to surround you is if you're in the middle of it, in which case: DUH. *salutes Captain Obvious*
And that's all until next time! All the covers I find (not all of them make the post) can always be found on my Pinterest boards. FYI. *winks*
Related Posts