Fiction Police
You asked for ugly covers, you get ugly covers! And please note: this post is a work-in-progress. If anyone else has any suggestions, feel free to email me (jessica@rabidreads.com) or tweet at me . . . I am nothing if not accommodating . . . within reason. *winks*
~The Good~
That which I found to be awesome:
For me, this one wins by a landslide. And not just b/c I recently hopped on the Sanderson bandwagon. I love their faces, I love their attire, I love their HAIR. I just love it.
This one was a hard call, but ultimately I decided it was creepily fantastic. It helped that Insect Lady kind of reminded me of that weird spider-creature from the first Jim and Dali novella in Kate Daniels. Just don't look at it too long (b/c nightmares).
The only way this cover could be better is if it didn't have German words on Dollface's lower lip.
1. That's just weird. 2. I don't know German, so it's also annoying.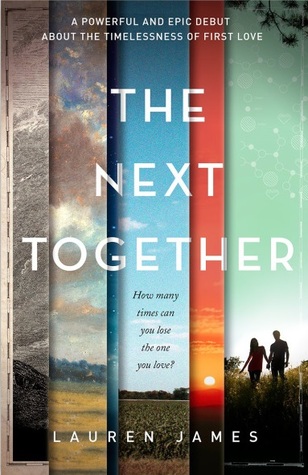 The more you know about this book, the cooler its cover gets: fated lovers and reincarnation. That is all.
I have a thing for covers on which someone is falling. If the someone has long hair and/or clothing that billows, all the better. And even though it makes my head hurt if I look at it for too long, the upside-downness is also cool.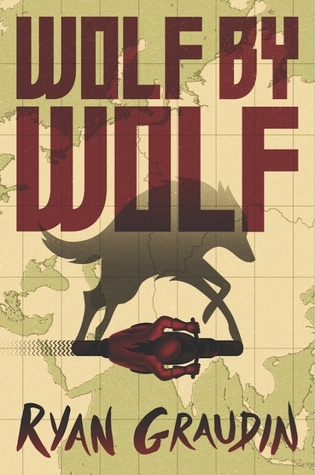 I wasn't crazy about this one until I realized that the wolf was a reflection of the guy on the motorcycle. Then I was crazy about it.
Like falling, I also have a thing for phantom-like masks. That is all.
~The Meh~
That which I found to be mediocre: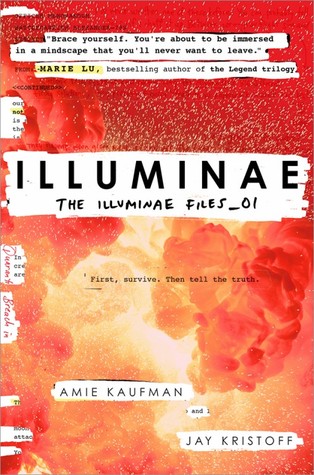 I don't get it. It's got a kind of Super Sekrit File look, which inspires thoughts of redacted, but everything else makes me think of an upside-down volcano, and . . . I don't get it.
This one looks like a Hallmark "Get Well Soon" card. But pretty colors.
This one seems kind of lazy. It's not awful, the colors don't clash, but that's the best I can say for it. The title might also be a factor. "Gabriel," "Adam," and "Salvation," plus an angel icon that looks like something my grandmother would've bought in some Pigeon Forge SALE! SALE! SALE! or AS SEEN ON TV warehouse equals blah.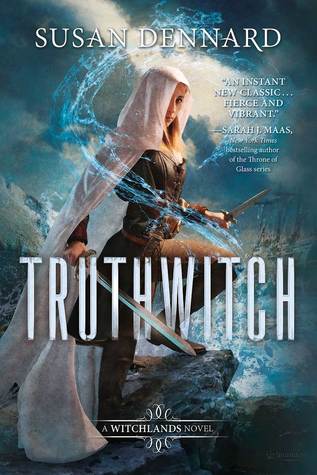 I like the idea of this one, and if the hooded-cape thing had been grey or brown it might have rated higher. BUT. Why would an assassin-looking, or at least warrior-looking witch wear a massive white cloak? It's impractical.
~The Ugly~
That which I found to be hideous and/or silly:
I can almost see the green screen behind Dollface, and someone please give her a dress that isn't frumpy. THIS IS THE SOUTH. Southern girls don't wear frumpy dresses on book covers. They just don't.
I love you, Kelly Armstrong, but I do not love this book cover. It's look amateur, and Dollface's eyes are freaking me out.
I don't know what's going on here. I can't make out the right side at all, and that tag line?
1. Haven't you heard? There is no end to the universe. It's constantly expanding. 2. If there was an end, why would death be there?
Most of the time . . . when I see what is clearly an Urban Fantasy anthology called something like SEIZE THE NIGHT, I'm gonna think vampires. And that's fine. Vampires aren't my favorite supernatural creature, but I like them well enough. This though . . . this is gross like killing-a-vampire-on-TRUE-BLOOD gross. Ick.
Which part is worse: the dinosaur Dude is riding . . . into battle, while wielding what appears to be a stainless steel handgun? Or left-corner guy's mustache? ALSO . . . I really want to know why Dude gets a dinosaur and a handgun, while those other guys just get bayonets? B/c it seems unlikely that guys with just bayonets would go into battle against dinosaurs and handguns . . . just sayin' . . .
And that's all I got. What you guys think? Do you disagree with my assessments? Which is your favorite/least favorite?
Related Posts