I read and enjoyed
SECRETS OF LUNAR FALLS
back in October when
Ingenious Indie Promotions
was kind enough to offer me a review copy, so when I received an invite to participate in the tour for book 2, I jumped at the chance to have Lashell Collins back on the blog for the release of LIES OF LUNAR FALLS. Happy (almost) Friday!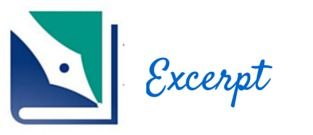 Gabe's gray eyes glowed like the embers of the fire as he stared into the flames and thought about the Katjie. Why were they here? They normally preferred to stay as far away from Ohio as they could get. Ohio was werewolf territory, and the last thing the cat shifters wanted was to be surrounded by them. They only ventured in when it suited their purposes somehow, and the last time they'd come around, James Masters – his father, beloved Pack Master and GrandAlpha over the five packs – had ended up dead. There hadn't even been a body for his family to weep over. And now the cats were back and a human was dead, found mutilated and partially eaten on one of the hiking trails.
It had been a long busy couple of days trying to deal with the public's alarm and the media's constant intrusion. All that on top of everything going on in his personal life with Carly and his family's reactions to their bonding had Gabe tense. More than tense.

He felt the touch of a single finger at his temple and a slow smile broke his brooding expression as the light behind his eyes dimmed. He turned to look at her as she unwrapped the soft throw from around her delectable body and climbed into his lap.

"So what exactly happens during the hunt anyway?" Carly asked as she watched her fingertips take a slow meandering path through the dusting of black chest hair that covered his pectoral muscles. She loved looking at him. He was so beautiful, in all of his forms. And she smiled as she thought about how those same powerful pecs swelled and morphed into something beyond human. Something wonderful and ghastly. Otherworldly.

Gabe tightened his arms around her naked body as she sat facing him, and he snuggled deeper into the comfy couch. He'd lit a fire in the fireplace of the small farmhouse they now shared, and the whole place had taken on a snug cozy feel. The scent of sex lingered in the air, mingling with the intoxicating smell of her skin, and the combination soothed him. Relaxed him. It was exactly what he needed – the ultimate aroma therapy.

"The hunt is our most sacred ritual. It's not just about food to survive, there's much more to it than that. It's almost like … a religious rite of sorts," he explained.

She looked at him with a small frown. "Like a rite of communion or something?"

"Mmm … something like that, I guess," he answered. "We gather, usually in small family packs, but sometimes in communal groups – friends hunting together, that sort of thing. And when the moon rises, we disrobe."

"Disrobe?" Carly repeated with raised eyebrows and a surprised expression. Gabe smiled at her.

"Yes, disrobe. It's a show of respect to the Great Father and the goddess, Moon."
[author] [author_image timthumb='on']http://rabidreads.ca/wp-content/uploads/2014/10/Lashell-Collins.jpg[/author_image] [author_info]
Author Bio
Lashell Collins is an American author of romantic suspense, contemporary and paranormal romance. She spent the last twenty years of her life working in veterinary clinics and garden centers in her home state of Ohio, and is now living her dream of writing full-time. When she's not busy tapping away on her laptop and living vicariously through her characters, she can usually be found watching TV, rocking out to Slash, stuffing her face full of Chinese food, or riding on the back of her husband's Harley-Davidson. Give her a shout, she loves to hear from readers!
Website | Facebook | Twitter | Amazon | GoodReads | Pinterest
[/author_info] [/author]
My Review



Lies of Lunar Falls

by Lashell Collins
Series: Lunar Falls #2
Published by Indie
Published on: January 30, 2015
Genres: Paranormal Romance, Werewolves
Pages: 232
Format: eARC
Source: Tour

Drawn to the mysterious and sexy shifter who is now her mate by forces she still doesn't fully understand, Carly Tipton thought she had uncovered all the secrets Lunar Falls was hiding. Secrets that shook the very foundation of her own family tree. But what she's about to learn is that the secrets of Lunar Falls are only the tip of the iceberg, and that the lies it tells actually go much deeper than she or Gabe ever imagined.

Gabe is determined that he and Carly are going to be free to build a life together. A life without the limits or the stigma of prejudice. But he soon comes to realize that he's not only fighting for the freedom of their love, he's fighting for the freedom of all five packs. As GrandAlpha, the fate of his entire people rests squarely on his shoulders as the threat of civil war looms ever larger above him. And when the ruthless cat shifters begin killing innocent humans, Gabe's problems quickly go from bad to worse.

Lies of Lunar Falls is book two of an adult, sexy shifter romance trilogy.
This is the second book in the Lunar Falls series, and having read and reviewed the first one, Secret of Lunar Falls, I knew I wanted to read this one. I received a copy from the author in exchange for a fair and honest review.
The small town of Lunar Falls, Ohio, is a town made up of just as many wolf shifters as there are humans. They live there, and keep what they really are secret. Carly moved to the town a few months before, and works as a veterinarian. It wasn't long before she met the sheriff of the town, Gabe, and immediately was drawn to him. Gabe, a wolf shifter, imprinted on Carly fairly quickly. They are happily bonded now, and live together. Gabe is the Grand Alpha of the five packs of Ohio, but only because his father disappeared two years before.
When I started this book, I was really wondering where the story was going. I knew that the cat shifters, known as the Katjie, had showed up near the town, and were causing some major problems(dead bodies). I wondered if another couple would be involved in this book, and actually although the story is mainly about Gabe and Carly, there is another couple that is featured, and is certainly one of the twists of this book, so I won't be telling more about that.
I really enjoyed Carly and Gabe's romance, and the story of the other shifters of this town. Imprinting has been pretty much ridiculed and frowned on by all, except for the ones that have been effected by it. Instead, arranged marriages among purebred shifters have been the norm for a long time. This has caused many loveless marriages, and understandably unhappy shifters. Because Carly isn't a purebred, and Gabe is, and because of his status as Grand Alpha, the couple have been facing an uphill battle with the purists, most of the time. Gabe's uncle, Silas, is the main villain of this series, so far. He wants leadership, and isn't afraid to do anything he can to cause that to happen. Even if it means a civil war among the packs.
I am still impressed by the author's world building. The imprinting, and forced mating to unloved partners was just part of it. Bringing in a prophecy that involves Carly really added to the story this time around. We're also told about bonding ceremonies, war counsel meetings,the special powers they have, and even the archives of the history of the packs that is hidden from all, but the counsel members, and so much more about what it is to be part of these packs.
This was well written with good characters, and just enough suspense. I know there is going to be another book coming soon, and also know that I plan on reading it! There's not a cliffhanger, but the seeds of a new problem have been planted into the story, so I definitely have to see what happens next.
FYI, this is an adult read with sexual situations, and violence.
a Rafflecopter giveaway
Related Posts