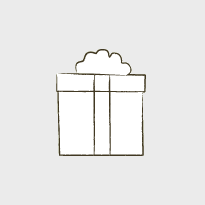 [quote]Kobo Aura HD is the only premium eReader, offering an unprecedented immersive reading experience for the book lover. Unlike other eReaders, Kobo Aura HD elevates the reading experience by combining the most advanced, highest resolution, extra-large screen with a book-inspired design that feels natural and comfortable to hold. —
Kobo
[/quote]


Quickie Review
*** I received a Kobo Aura HD in exchange for an honest review. ***

The Good
Lightning fast load times;
Compatible with Adobe Digital Editions;
Lots of customizable reading settings;
The ComfortLight;
Pinterest-type homepage;
Dual purpose cable;
Reading Life;
Lightweight;
Battery life.
The Bad
Doesn't save your reading settings;
Lacks Twitter and Facebook Fan Page sharing;
Sluggish touch commands;
Cheapie design.


The Full Story

Design

The overall aesthetics of the Aura HD are lackluster at best. It's eerily similar to their first generation eReaders meaning, little has changed in their design. The shaped back provides a comfortable grip and I love how lightweight it is for its size. I no longer have to worry about carpal tunnel while using my eReader which is the main reason why I seldom read on tablets. There's only two button on the device which makes it easy to navigate. But the casing just feels… cheap. It's plastic-ky and clunky. It does not look like a high tech gadget worth $169.99.

Software

I love the homepage! The Pinterest-type format ensures that you can find all of the important stuff in the same place like your current reads, library, stats, recommended titles and recently finished books. Linking my Kobo to my Adobe Digital Editions account was a breeze. This element is lacking on other eReaders I own and it's a biggie for me seeing how most of the ARCs I receive for review are DRM formatted. I'd really hoped that the Aura HD would have improved social media sharing but I was disappointed on this front. Kobo seems to think that readers only want to spread their love of books on their Facebook profiles which I find absurd. They themselves have Twitter and Facebook Fan Pages so why wouldn't they ensure that their latest eReader is compatible with both platforms? As a book blogger, I understand that my online presence isn't the same as your typical reader but still… Twitter is a staple in the social media world.

Hardware

I've had my Aura HD for a month now and I have yet to charge it which is absolutely phenomenal! When I first read Kobo's claim about this eReader's 2 month battery life (based on 30 minutes of reading a day) I was skeptical. But lo and behold, I still have 51% power left. This is a huge plus for me because there's nothing I hate more than having my eReader die in the middle of an awesome book. I was also relieved when I found only one cable in the box and it's a standard Micro USB. It's a personal pet peeve of mine when a manufacturer decides to come out with some fancy way of transferring data and charging the device (i.e. the iPhone 5). I have a box full of cables for my various electronics and I really don't want anymore.

Reading Settings

After test driving the Kobo Aura HD, it's quickly become my go-to eReader of choice. Its lightning fast load times and plethora of customizable reading settings makes it easy to love. Everyone has their own personal reading style so whether you're a right-side page flipper, a random tapper or farsighted you'll be able to find a font type and size that works for you. The main downside I found to their advanced reading settings was the eReader's inability to save your preferences once you power down. Meaning, every time you boot up your Kobo you'll need to start the process all over again of fiddling with fonts, margins, etc. It does remember your settings in sleep mode however. Also, the touch screen isn't as responsive as it could be; at times I find myself having to tap several times before the page will turn.

Display

The 1440 x 1080 screen resolution and 265 dpi is crisp, durable and easy on the eyes, especially when paired with their new ComfortLight. The front-light's brightness works on a scale of 0 to 100 instead of simply on or off which makes a world of difference. You can literally use this eReader anywhere now that lighting is no longer an issue. I brought the Aura HD with me on my trip to RT where it seamlessly passed my airplane and terminal tests with flying colours. I no longer have to take reading breaks like I did with my tablet because my eyeballs have dried out; being able to read for 8 hours straight is extremely important to me as a book blogger.

Reading Life

I've used Reading Life before and there aren't many new additions from the version that's on my Kobo Vox. I like that it tracks your page turns, total time spent reading and average minutes per session. It's a fun little extra for bookworms like me. The only noticeable difference is that the eReader now tells you how many hours 'til you're finished your current novel based on your previous history. It gives me a more realistic perspective on how long it actually takes me to read a whole book which is helpful because oftentimes I underestimate and end up scrambling when I have a review due.

My Verdict

The new Kobo Aura HD definitely has more pros than cons and what problems it does have are only minor ones at best. The display, battery life and front-light are by far my favourite features. However, as much as I love this eReader, I'm not convinced that it's worth the $169.99 price tag. I think your average reader would probably get the same mileage from a lower-end eReader and can use the money they save on important things, like books.



Related Posts