This week I'm hollering at the Ambers over at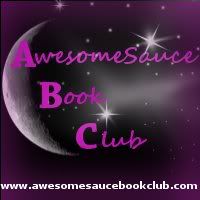 I always enjoy my visits to AwesomeSauve Book Club. The purple gives it a very paranormal feel. I never realized the Ambers hosted so many giveaways until I started stalking them this week! I don't know if it's just a coincidence or a regular occurrence but if you're looking for free books… *hint* *hint* 😉 They're all conveniently listed on the top of the right-hand sidebar and there's also a monthly comment appreciation draw! Maybe my selecting to feature them will pay off! I see that the blog's also sporting the Clay & Elena Otherworld badge. Definitely my kind of people!
Posts I checked out this week:
Happy Commenting!
About the Blogger
I review Urban Fantasy and Paranormal Romance books with a focus all things werewolf. Based out of Ottawa, Canada
Google+ / Twitter / FB
Related Posts