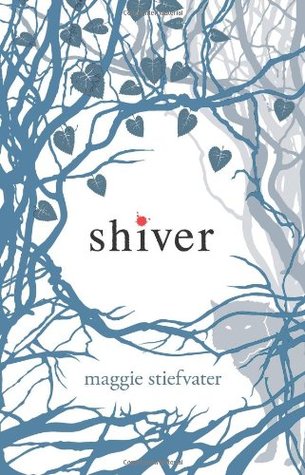 Shiver

by Maggie Stiefvater
Series: The Wolves of Mercy Falls #1
Published by Scholastic
Published on: August 1, 2009
Genres: Werewolves, Young Adult
Pages: 402
Format: Hardcover
Source: Purchased

Amazon
 |
GoodReads
For years, Grace has watched the wolves in the woods behind her house. One yellow-eyed wolf—her wolf—is a chilling presence she can't seem to live without.

Meanwhile, Sam has lived two lives: In winter, the frozen woods, the protection of the pack, and the silent company of a fearless girl. In summer, a few precious months of being human… until the cold makes him shift back again.

Now, Grace meets a yellow-eyed boy whose familiarity takes her breath away. It's her wolf. It has to be. But as winter nears, Sam must fight to stay human—or risk losing himself, and Grace, forever.


I had a hard time giving this book a rating. I really enjoyed the beginning of this novel. The writing is beautiful and I immediately liked Sam as a character. At the half way mark though, the book started to drag. There were a few key story elements that hadn't been explained yet. So at this point I was asking myself why haven't these characters thought about this possibility yet? The answer to all of your problems is obvious! Move to California!

About 2/3 the way through the book we learn that they tried moving to a warmer climate but it was no use. After this eye opener the book picked up again and finished on a high note. After I finished the book I was left wondering if the ending made up for the earlier oversight. It did, kinda.

I really enjoyed learning more about Sam. He's responsible yet playful, sensitive yet courageous. He carries such a burden for someone so young, not to mention the horrible childhood he had. Sam definitely hasn't had it easy but he still is able to find a reason to smile. I also enjoyed reading his lyrics throughout the book. He has a thing for music and is constantly turning every day activities into songs. Cheesy but romantic.

This book progressed at a much slower pace than what I'm used to. But this book is categorized as YA so that makes sense. The love story side of the book was an interesting one. Grace falls in love with the wolf before the man. That's sweet and weird all at the same time.

The wolves of Mercy Falls are wolves in the winter and human in the summer. When the temperature drops below a certain degree they change. A different take on why werewolves shapeshift but ok I'll go with it. But the constant running from one heat source to the next like it's life or death became a little annoying after a while. A lot of their struggles seem like they could be solved by common sense. Then again, they're teenagers.

That being said, I liked this book. It is beautifully written, Stiefvater definitely has a way with words. The sentences flowed so well it was like reading poetry. Also, Sam alone made the book a worthwhile read for me. The beginning and the end of the book were great, because of them I'll be moving on to Linger. I just hope that the middle will be better this time around. I'm reluctantly giving this book a 4 out of 5.


The Wolves of Mercy Falls


My Review


My Review


My Review
Related Posts